2023 Compliance Professionals Package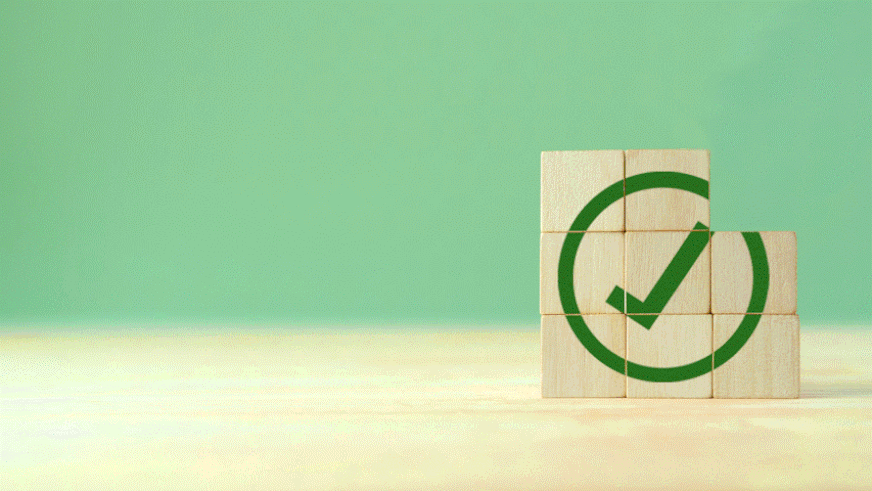 Q1: NSF/ Overdrafts/ Representments and UDAAP

2/7/23 - Macon*

2/8/23 - Tifton

2/9/23 - Metter

Special Thanks to Our Q1 Sponsor
ESSENTIAL LENDING COMPLIANCE

This program is a must for those wanting to learn about or review the major provisions in the lending compliance world!
As financial institutions wade though Federal compliance laws and regulations, we consistently come back to certain provisions. There are a number of rules that apply to many types of transactions or in many circumstances, while others only apply occasionally.
This seminar provides an in-depth and concentrated review of the Federal lending rules that are the most common and prevalent, both for consumer and business loans. Given that employees do not have an unlimited amount of time to learn about these rules, it's important that training cover enough fundamental requirements, especially disclosures, in order for employees to have a better understanding of what they're supposed to be doing and why they're doing it.
This seminar is for those that are constrained with their time, but still need to review rules and disclosures that are commonly required. We will provide a focused examination of Federal laws and regulations that are central to our daily compliance requirements.

HERE IS WHAT YOU'LL LEARN
EQUAL CREDIT OPPORTUNITY ACT

Definitions
Signatures
Notification/Adverse Actions
Appraisal
GMI

FAIR CREDIT REPORTING ACT

Permissible Purpose
Disclosures

TRUTH-IN-LENDING ACT

Coverage
TIL Statement; TRID
ATR/QM: HPML
Open-end; HELOCs
Right of Rescission

REAL ESTATE SETTLEMENT PROCEDURES ACT

Disclosures
Escrow
Force-Placement

FLOOD DISASTER PROTECTION ACT

Determination
Notice
Amount Required
Escrow

MILITARY LENDING ACT

Coverage
Identification
Overview of Rules
WHO SHOULD ATTEND
This program is suitable for all personnel involved in the lending process – compliance officers, auditors, loan officers, loan processors, mortgage brokers, closing staff/ settlement agents – who will find the targeted approach of the seminar helpful in learning about and reviewing key requirements.

Program Level: Intermediate
Prerequisite: Basic Knowledge of Lending Regulations
Advanced Preparation: None
Delivery Method: Group Internet Based
Field of Study: Specialized Knowledge
| | |
| --- | --- |
| | Special Thanks to Our Q3 Sponsor |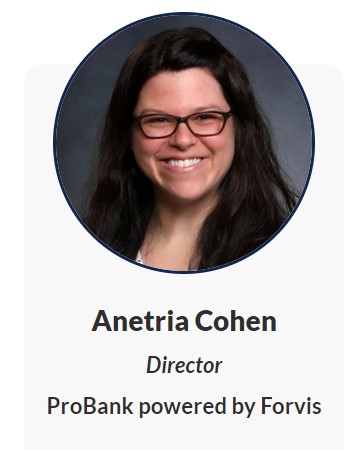 Appraisal Regulations
To help ensure the creditor receives all debts owed to it from the borrower, loans may be secured by property, to allow the creditor to force it's sale in the case of borrower default. The valuation of that property, accordingly, is crucial in ensuring the creditor is made whole. These valuations may be in the form of an appraisal or an evaluation, which are an integral part of the lending process.

Several rules regulate two basic parts of this process: One, the institution's process of ordering, obtaining, and reviewing an appraisal or evaluation, and the importance of the independence of the person performing the appraisal or evaluation; Two, when appraisals are required and providing a copy to the borrower.

The Appraisal Regulations, and corresponding Interagency Guidance on Appraisals and Evaluations, establish the cornerstone of these requirements, while other rules are found under the Truth-in-Lending/Regulation Z (the valuation independence and higher-priced mortgage loan (section 35) rules) and Equal Credit Opportunity Act/Regulation B (appraisal notice and copy rules).

This three-hour program will discuss the Interagency Appraisal and Evaluation Guidelines in detail and provide an overview of the compliance rules under the Truth-in-Lending and Equal Credit Opportunity Act.

HERE IS WHAT YOU WILL LEARN:
An in-depth review of the Appraisal Regulations and Interagency Guidance, which will cover:

The appraisal management program
Selecting appraisals
Ordering and reviewing appraisals
When an appraisal or evaluation is required
Evaluation standards

Review of other appraisal rules:

Truth-in-Lending Act/Reg Z – valuation independence and higher-priced mortgage loans (section 35)
Equal Credit Opportunity Act/Reg B

Other agency bulletins and statements
A brief overview of USPAP

Flood Insurance Compliance
The flood insurance regulation is a compliance topic that is often a source of confusion and anxiety, as requirements are frequently vague and violations may devolve into civil money penalties. We also struggle with insurance companies/agents and with business/commercial lenders who push back at the requirements. Institutions must be aware of the breadth of the flood insurance requirements and the potential pitfalls they may face.

This three-hour session will provide a review of the fundamental obligations that financial institutions have with complying with the flood regulations, including: making the determination of whether flood insurance is required, notification requirements, when and how much insurance is required, force-placement, the detached structure exemption, escrow, and notice requirements. We will also discuss issues that are more complicated and confusing, such as what "insurable" value is and how it is calculated, residential condominium building associations, multiple buildings, and the private flood insurance requirements.

The discussion and materials will incorporate the regulations and the ever-important Interagency Q&As, as well as certain portions of FEMA's Flood Insurance Manual.


HERE IS WHAT YOU WILL LEARN:
When the institution must make a flood determination and when it can rely on a previous determination;
When notice must be provided, and what the notice must include;
Calculation of required insurance
What is insurable value?
Multiple buildings; Contents coverage
HELOCs; Subordinate liens
Residential Condominium Assoc Policies (determining sufficiency)
LODR/LOMA/LOMR
Detached structure exemption;
What type of evidence is sufficient;
How to resolve discrepancies;
Escrow requirements;
Force-placement;
Private flood insurance;
Civil money penalties.
| | |
| --- | --- |
| | Special Thanks to Our Q2 Sponsor |
* = Live Virtual STREAM Available
We invite you to participate in the 2023 Compliance Professionals Package. CBA of GA continues to raise the bar on our program offerings to bring more benefits and value to our community bank compliance professionals. The Compliance Professionals Package will support your financial institutions strategies for managing an effective compliance program. As your professional development resource, we know you strive to continue growing your knowledge and skills as compliance professionals.
Your Compliance Professionals Package was built using our member's ongoing feedback and survey results. Thank you for continuing to provide support and feedback so that we can offer the topics and ongoing resources you request.
CBA's Compliance Professionals Package is intended to educate community bankers on updated compliance topics and regulatory issues that are useful and applicable to the ongoing bank strategy. These opportunities are designed for community bank professionals by providing annual education and techniques for monitoring and enforcing regulations which support the regulatory compliance success of community banks.
Why Join?
Gain Continuing Professional Education Credits – CPEs.
Receive Quarterly Professional Education Programs.
Receive Special pricing to attend CBA compliance-related schools and seminars.
Access to a Complimentary Legal Hotline.
Access a complimentary toll-free compliance helpline. Within 90 days after a seminar/school led by a ProBank Powered by Forvis speaker, attendees may call and discuss concerns with the speaker without charge.
Complimentary access to the CBA Compliance Officer online forums.
Complimentary registration to attend Compliance R.A.P. sessions (including
Banker Regulatory Forums)
*RAP = Roundtable Advice for Professional Development
2023 NEW Topics - Quarterly Education Programs Include:
Q1: NSF/Overdrafts/Representments and UDAAP
Q2: Appraisal ​Regulations and Flood Insurance
Q3: Topic Being Selected using Survey Feedback
Q4: 3rd Party Risk Management & ESG (Environmental Social Governance)
CBA's Compliance Professionals Package, quarterly education sessions, are held in three locations in our state. Each quarter, one of the sessions will be hybrid allowing you to choose to attend in-person or virtually. The third option is in-person only.
Register for the session that is most convenient for you and bring a fellow banker at a discounted registration fee. The quarterly schedule for each program is listed above.
Be sure to register for the program date in order to receive the course instructions and materials that are emailed to you one week before the class from becky@cbaofga.com. Be sure to mark this email as a safe sender to receive.
*Due to contract guarantees with our program venues, there will be a change fee of $50 if a registered attendee changes their program option from in-person to virtual or virtual to in-person. Employee substitutions are complimentary.
Participation in the program is a way to reduce the risk of having regulatory actions taken against your bank. Our Compliance program partner is ProBank Austin of Louisville, Kentucky. ProBank Austin provides consulting and educational services to the financial industry through-out the country. ProBank Austin's presenters have trained hundreds of thousands of financial professionals on the latest regulatory pronouncements for more than 40 years. With their depth of compliance expertise and experience, ProBank's presenters will help answer your compliance questions during each CBA Compliance Program.
2023 ​CBA Compliance Professional Package Membership Form
To join the Compliance Professionals Package, please complete this form. The fee allows for one person from your bank to attend the four quarterly Compliance Professionals Programs complimentary. Each additional attendee from the same bank/ company may attend these programs at the discount fee. Be sure to register for each quarterly program on our website.
​Compliance Professionals Package banks receive complimentary registration for the Banker Regulatory Forums.
*Required registration to gain access.

Be sure to register for each individual quarterly program for planning purposes.
---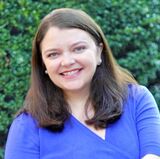 Your Compliance Professionals Package ​contact at CBA is Becky Soto
How much does the Compliance Professionals Package cost?
$1,825 – CBA Member Price
*Don't miss the new Elite Package – see details below.


Each member can send their first attendee complimentary to all four quarterly training sessions plus receive all the benefits above. Detailed electronic manuals are provided one-week prior to each compliance program which incorporates regulatory compliance requirements including the latest federal legislation and guidance from the federal financial institution regulatory agencies. Members may use the link to download and print their own materials.
Banks who participate in the Compliance Professionals Package will receive discounts on registrations for additional Compliance related-professional development opportunities including: (these are listed in the order offered for 2023)
Retail Lending (NON-TRID) & E-sign Compliance (October 12)

Advanced Deposits: Compliance and Audits (2-day workshop) – October
Optional: ​​Elite Compliance Professionals Package – Join by March 15, 2023
$4,375 - CBA Member Price
​
We know each of you appreciate having BSA training in addition to the compliance topics offered. We have put together an Elite package that will give you an additional savings.
Choosing this option:
Registers you for four BSA programs, substitutions welcome, at an early bird savings and

BSA/AML RAP Q1 – February 21
BSA/AML RAP Q4 – December 5

Your bank will have access to one $150 coupon to be used towards a professional development program offering. Coupon expires June 15, 2023. Contact a CBA associate to use your coupon and register for a program.
Elite Compliance Professionals Package
Prepayment required.
Automatically registers one attendee for the three BSA programs listed.
No cancelations. Substitutions welcome.
Deadline for upgrade to Elite Package is March 15, 2023.
One $150 coupon can be used by any employee of the bank that is an elite member. Coupon applied at registration. Registration for program with coupon must be completed and paid by June 15, 2023.