Back to Events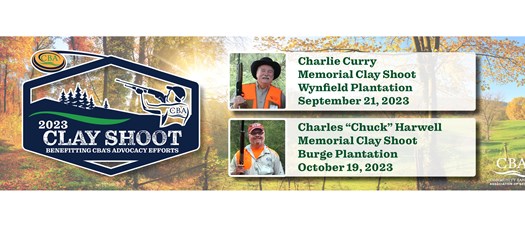 2023 Charles "Chuck" Harwell Memorial Clay Shoot
Benefitting CBA's Advocacy Efforts - Burge Plantation - 10/19
Thursday, October 19, 2023
Event Details
Join your fellow CBA of Georgia bankers at the Burge Club. Located in Mansfield, in Newton County, on an historic 1,000 acre private hunting, shooting, and family club. The Burge Club has been the home of CBA's Clay Shoot since 2014 and the Charles "Chuck" Harwell Memorial Clay Shoot since 2021. Join CBA of GA's Advocacy Committee for steller event of networking with your fellow colleagues in the banking industry throughout Georgia.

WHAT IS SPORTING CLAYS?
Sporting clays is a shotgun shooting competition in which clay pigeons are presented to the gunner in ways that mirror the flight pattern of game birds. The shooting grounds are laid out in stations with each station representing one type of bird or a combination of game. Teams will be made up of foursomes, and scoring is based on the Lewis system.

WHAT IS PROVIDED
• Explanation of competition and rules
• Safety instruction
• Clays
• Lunch
• Prizes
• Eye and ear protection
• Course Transportation
WHAT TO BRING
• Shotgun (A limited number of shotguns will be available for rent. Call CBA for more information)
• Shells for your gun, at least 125 rounds (available for purchase onsite.
CBA'S ADVOCACY COMMITTEE
The banking industry continues to deal with issues that will have a profound effect on how we do business as community banks in the future. The Community Bankers Association of Georgia's Advocacy Committee is a vital tool for educating members of the Georgia Legislature about the issues and concerns of the state's community banking industry.
For More Information: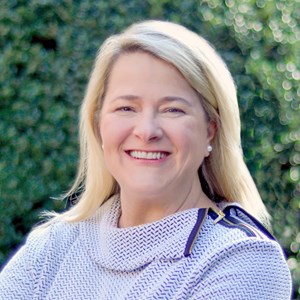 Ellen Shea
CMP
Director
Community Bankers Association of Georgia
(770)541-0380