Back to Events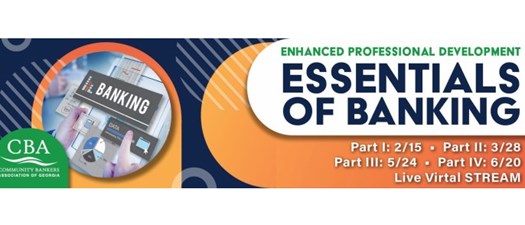 2023 Essentials of Banking: Part 2
Live Stream / Virtual
Tuesday, March 28, 2023
Event Details

This series is designed to provide a complete knowledge of banking principles and operations through a four-part series.
Session 2: Business Operations and Management
• Corporate Governance
• Bank Leadership
o Board of Directors
o Management Structure
• Banking Business Operations and Responsibilities
o Key Departments and Divisions
• Compliance Management Fundamentals
o Regulatory Expectations
o Changing Role of Compliance
• Safety & Soundness and Risk Management
• Key Products and Services - Deposit Focus
o Negotiable Instruments/Payments
o Deposit Products and Services
o Deposit Differences between the Various Account Titles
o FDIC insurance on Deposit Products
o Common Challenges with Deposit Products
• Non-Traditional Bank Products and Services
o Understand the Role of Cash Management
o Insurance Products banks offer
o Identify Bank Trust Services
o Regulations for Non-traditional Services
• Takeaway and Assignment
Benefits of the Series:
• Establish a stronger foundational knowledge of banking in the United States
• Expand banking skills and knowledge in a focused learning environment
• Interact and network with other bankers in understanding the variety of banking opportunities
• Improve cross functional contributions and performance as bankers
• Prepare for Graduate Schools of Banking
• Receive CPE credits and Certificate of Completion are available to participants
• Much, much more!


Note: While it is recommended that participants attend all four sessions of the series to receive an entire overview of banking, each session's material stands alone; one session is not a prerequisite for another. if you want your team members to learn about the curriculum presented in a particular session, the program provides a thorough education and may be attended as a stand-alone class.
For More Information: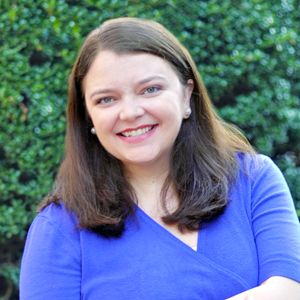 Becky Soto
Assistant Vice President
Community Bankers Association of Georgia
(770)541-4490
Who Should Attend: A must for the newer bank employee, Veterans needing a refresher, and Any and all bank staff with up to five years' experience and/or veteran employees who are looking for a deeper understanding and knowledge of banking.

Certification of The Essentials of Banking Series
Attendees are required to:
• Attend all four sessions in a calendar year
• Actively participate in all activities and exercise
• Successfully complete all assignments
• Receive a passing score on the final examination
Series registrants cannot carry over funds to the next year's four-seminar sequence. If you cannot attend one of the sessions, another individual from the bank may be sent as a replacement or that session's manual will be sent, and funds will be forfeited.