LEAD Division
CBA Engagement as a Leadership Division Representative
CBA's Leadership Division (LD) aims to promote the advancement of tomorrow's financial industry leaders while encouraging meaningful relationships between the CBA and its member banks.
Engagement in the Leadership Division allows representatives to expand personally and professionally through networking, educational opportunities, political activism, and community service. Each CBA member bank's CEO is asked to designate at least one Leadership Division Representative (LDR) - larger banks may want to name an LDR at each branch. A recommendation as an LDR is an impressive commendation reserved for the most valued employees. Membership in the LD is complimentary to all CBA member banks.
The LD strives to ensure a prosperous future for Georgia's community banking industry. Through its ongoing initiatives, the LDRs encourage lifelong learning, professional education development, communicating the industry brand to the next generation, raising funds to support industry advocacy, and participating in community service. Whether you are a seasoned banker or just starting your career, the CBA welcomes your participation.
LDRs that exhibit a passion for community banking by participating in the CBA and its initiatives may be nominated or invited to join the LEAD Board.
---
CBA's LEAD Board (Leadership, Education, Advocacy, Development Board)
​The LEAD is administered by its own board, board structure, and committees. Each year designated LEAD Board Members are assigned to specific committees designed to promote and assist CBA Board initiatives. LEAD committees are as follows:
​Membership & ​Talent Management
​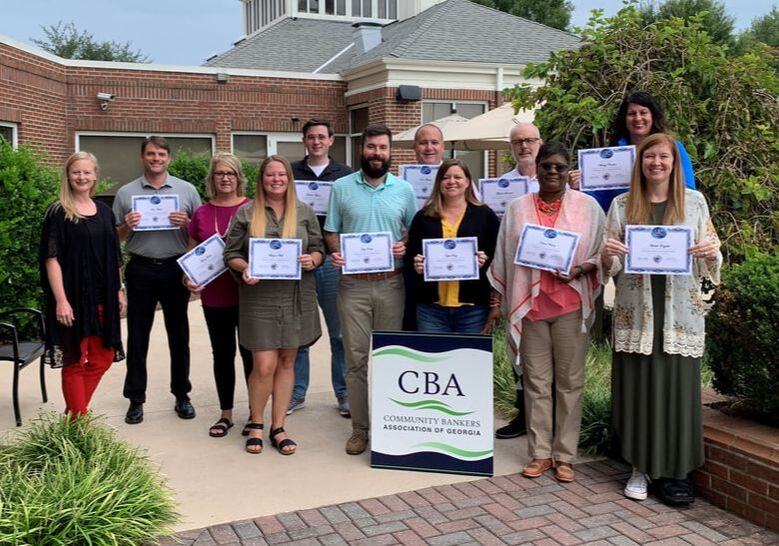 The purpose of the LEAD Membership and Talent Management sub-committee is to increase the engagement of community bankers. We want to ensure individuals are given opportunities to learn, grow and develop skills necessary to serve as leaders in their financial institutions and communities. Board and committee members are asked to invite banks to participate and serve in the ongoing success of community banking.

Talent Acquisition & Financial Literacy
The purpose of the LEAD Talent Acquisition and Financial Literacy sub-committee is to ensure the LD is promoting the mission, communicating the community bank brand, increasing awareness of community banking careers while supporting education of sound personal and professional financial management. The annual scholarship offerings currently fall into this area of responsibility.
Below is a list of annual scholarship offerings administered through the CBA.

Convention Planning
The purpose of the LEAD Convention Planning sub-committee is to assist the CBA in providing recommendations for topics, speakers, themes, locations, and other logistics to continue offering timely, compelling, and successful programming. The Convention sub-committee recently rebranded the convention and is now appropriately named CONNECT.

Advocacy
The purpose of the LEAD Advocacy Committee is to raise funds for CBA's political action and public relations funding while increasing awareness of the association's goals and efforts to support community banking at the Georgia State Capitol.
​



Events held by the CBA that promote Advocacy are as follows:
Cork Pulls (all major education events)
CLICK HERE to learn more and register for upcoming Advocacy fundraising events. Remember, CBA maintains the only state Advocate working exclusively for Georgia's community banks.
---
How to Join the Leadership Division
For more information regarding any information above, please contact Chris Cochran or Kristi Greer.
​We appreciate your interest and continued efforts to advance awareness of community banking in Georgia.
LEAD Board