Advocacy Update 2023 - Legislative Days 1-4 1/13/20230 Comments Picture 2023 Session Underway The
Date posted
March 18, 2022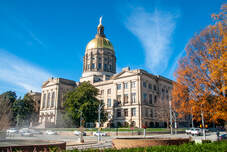 March 15, 2022 to March 18, 2022

Crossover Day Passes
​Tuesday, March 15 was the critical Crossover Day milestone. It was the final day for Senate Bills to pass the Senate and House Bills to pass the House. The House worked until 11pm in an effort to consider as much legislation as possible. While only bills that made Crossover remain active, entire contents of "dead" bills can be added to unrelated active legislation.

Now that Crossover has passed, the focus shifts back to committees, which must vet legislation from the opposite chamber. With only nine legislative days remaining, the pace of activity will continue to increase after a brief post-Crossover respite.

On March 15, 2022, President Biden officially signed the 2022 omnibus spending bill into law, which included solutions to address LIBOR contracts and outlined rules for how private companies report cyber incidents. Since the President signed the bill that includes a federal LIBOR fix, there is no reason for the State to pursue H.B. 899 LIBOR Discontinuation by Rep. Bruce Williamson (R), Monroe. While the bill was passed by both the House and Senate Banking & Financial Institutions Committee, no further action will be taken on the bill in its current form.