Back to Events
2023 Advanced Compliance School - Deposits & Lending
Advanced Deposit (Day 1-2) & Advanced Lending (Day 3-4)
Monday, October 23, 2023
at
8:30 AM (EDT)
to Thursday, October 26, 2023 at 4:15 PM (EDT)
Event Details
We heard our bankers are ready for more advanced and in-depth training in the areas of Deposit and Loan Compliance and this program delivers!

CBA's First Advanced Compliance School is designed for compliance officers who have a basic knowledge of deposit and loan compliance and want to enhance their skills and abilities to support their role. Designed to be a comprehensive analysis of regulatory requirements for experienced deposit & loan personnel, this program will benefit compliance officers, auditors, operations personnel and new accounts personnel.

What You'll Learn

• Electronic Funds Transfer Act (Regulation E)
• The initial disclosure provided at the time of account opening
• Policies and procedures for resolving errors involving electronic funds transfers
• Periodic statements
• Opt-In Notice
• Affirmative Consent Notice
• Gift Cards
• Notification sent to customers regarding changes in electronic services or fees requiring advance notice
• Policies and procedures related to complying with remittance transfer rules as well as disclosures provided to consumer originators of international wire transfers
• Expedited Funds Availability (Regulation CC)
• Initial Funds Availability Policy Disclosures
• Case-by-case and exception holds
• Notifications sent to customers regarding changes to funds availability policies
• Check 21 Notice provided to customers at account opening and when receiving an imaged check
• Truth-in-Savings Act (Regulation DD)
• Initial disclosures for each consumer deposit account.
• Prematurity notices provided for renewable and non-renewable certificates of deposit (CDs)
• Deposit-related advertising
• Changes related to account terms or fees requiring advance notice
• Reserve Requirements (Regulation D)
• Policy and procedures related to the financial institution's treatment of savings and money market accounts in response to the elimination of reserve requirements
• Privacy of Financial Information (Regulation P)
• Policies and procedures for providing consumers with initial and annual privacy notices
• Garnishment of Accounts Containing Federal Benefit Payments
• Policies and procedures to comply with the rules regarding garnishment orders against accountholders receiving certain Federal benefit payments by direct deposit
• Electronic Signatures in Global and National Commerce Act (E-SIGN)
• The general e-sign process a consumer completes in order to receive information in an electronic format (i.e., periodic statements)
• Fair Credit Reporting Act
• Adverse action notices for deposit account denials
Hotel Information:
Courtyard by Marriott / Jekyll Island, GA
178 S Beachview Drive
Jekyll Island, GA 31527

To call in reservations, please reach out to 912/635-2416. You will need to advise them that you were with the Community Bankers Association of Georgia group in order to receive our discounted rate.
CBA Rate:
• starting at $199.00 (Island View with Balcony) and $219 (Ocean View with Balcony) per room / per night plus applicable taxes (11% and $5.00 Georgia hotel fee). The hotel also charges $20.00 destination fee per room / per night. Please note that the hotel charges an additional $25.00 each for 3rd and 4th guests over the age of 18. Group rates will be honored one day prior and one day post the event dates and subject to availability at the time of the reservation.
The destination fee includes:
Beach and Pool Towel Service
Cutoff date: We encourage you to book your room prior to Friday, September 22, 2023. After Friday, September 22, rooms will be released, and CBA cannot guarantee the group rate or availability after that date.
Check-In and Check-Out Time: Check-In at the hotel is 4:00 pm and check-out is at 11:00 am.
Reservation Cancellations: All rooms are subject to Marriott's hotel cancellation policy. An early departure or no-show fee of one night room rate and tax will apply if a group attendee checks out prior to the confirmed checkout date and / or is a no show for their reservation. There will be no charge for change / cancellation if notice is received at least three (3) days prior to arrival and a cancellation number is obtained. A charge of one (1) night's room plus tax will be charged for any cancellations within three (3) days of arrival.
Contact a Professional Development Associate for more details. Click here for the registration & cancellation policy.
Agenda
October 23
8:30 AM - 9:00 AM

Registration & Continental Breakfast

9:00 AM - 9:15 AM

Program Kick-off

9:15 AM - 12:00 PM

Advanced Deposits: Compliance and Audits

Instructor: Natalie Straus, ProBank Austin Over the next two-days, we will take a comprehensive look at the federal regulations governing deposit operations at our institutions. Our program includes examples and samples to illustrate complex concepts and clarify common problem areas. We will discuss the policies and procedures as well as the documentation required to comply with each regulation. Additionally, we will outline how those procedures and documents would be evaluated in a deposit audi
12:00 PM - 1:00 PM

Networking Lunch

1:00 PM - 4:00 PM

Advanced Deposits: Compliance and Audits (con't)

Instructor: Natalie Straus, ProBank Austin
4:00 PM - 4:15 PM

Announcements

6:30 PM - 8:30 PM

Dutch Dinners

Venue Details Coming
October 24
8:30 AM - 9:00 AM

Continental Breakfast

9:00 AM - 9:15 AM

Announcements & Sponsorship Highlights

9:15 AM - 12:00 PM

Advanced Deposits: Compliance and Audits (con't)

Instructor: Natalie Straus, ProBank Austin
12:00 PM - 1:00 PM

Networking Lunch

1:00 PM - 4:00 PM

Advanced Deposits: Compliance and Audits (con't)

Instructor: Natalie Straus, ProBank Austin
4:00 PM - 4:15 PM

Announcements

Planning Dinner & Activity Opportunity - More Details Coming
5:30 PM - 6:30 PM

Networking Reception on the Rooftop

October 25
8:30 AM - 9:00 AM

Continental Breakfast

9:00 AM - 9:15 AM

Announcements & Sponsorship Highlights

9:15 AM - 12:00 PM

Advanced Loans

Instructor: Leah Hamilton, ProBank Austin
12:00 PM - 1:00 PM

Networking Lunch

1:00 PM - 4:00 PM

Advanced Loans (con't)

Instructor: Leah Hamilton, ProBank Austin
4:00 PM - 4:15 PM

Announcements

6:00 PM - 8:00 PM

Planning Dinner & Activity Opportunity

Details Coming
October 26
8:30 AM - 9:00 AM

Continental Breakfast

9:00 AM - 9:15 AM

Announcements & Sponsorship Highlights

9:15 AM - 12:00 PM

Advanced Loans

Instructor: Leah Hamilton, ProBank Austin
12:00 PM - 1:00 PM

Networking Lunch

1:00 PM - 4:00 PM

Advanced Loans (con't)

Instructor: Leah Hamilton, ProBank Austin
4:00 PM - 4:15 PM

Closing Remarks
For More Information: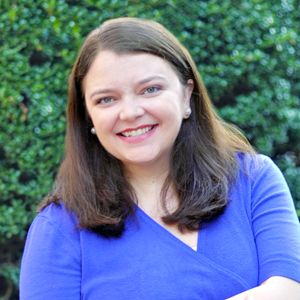 Becky Soto
Assistant Vice President
Community Bankers Association of Georgia
(770)541-4490