Back to Events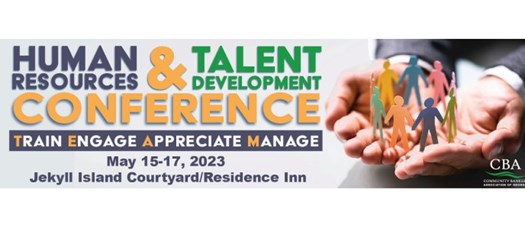 2023 Human Resources & Talent Development Conference
Jekyll Island
Monday, May 15, 2023
at
9:00 AM (EDT)
to Wednesday, May 17, 2023 at 4:00 PM (EDT)
Event Details
Hotel Information:
To call in reservations, please reach out to 912/635-2416. You will need to advise them that you were with the Community Bankers Association of Georgia group in order to receive our discounted rate.
• starting at $239.00 per room / per night plus $20 destination fee and applicable taxes (11% and $5.00 Georgia hotel fee). Please note that the hotel charges an additional $25.00 each for 3rd and 4th guests over the age of 18. Group rates will be honored one day prior and one day post the event dates and subject to availability at the time of the reservation.
The destination fee includes: $10 beverage credit, $10 Crate Market credit, limited island shuttle, 2-hour bike rental for 2, and beach and pool towel service.
Cutoff date: We encourage you to book your room prior to Thursday, April 13, 2023. After April 13, rooms will be released and CBA cannot guarantee the group rate or availability after that date.
Check-In and Check-Out Time: Check-In at the hotel is 4:00 pm and check-out is at 11:00 am.
Reservation Cancellations: All rooms are subjected to Marriott hotel cancellation policy. An early departure or no-show fee of one night room rate and tax will apply if a group attendee checks out prior to the confirmed checkout date and / or is a no show for their reservation.
Agenda
May 15
1:30 PM - 2:00 PM

Registration & Check-In

2:00 PM - 3:15 PM

Program Kick Off, Learning Goals & Labor Update

Recruiting and Retaining Talent in the Post-COVID Labor Market - David Salters, Warren Averett Topics offered include: 1. Compensation. 2. Remote and hybrid work trends. 3. Best practices for attracting and retaining talent. 4. A peek into the future of the labor force. Have you wondered why some segments of the workforce seem unmotivated? Backed by the latest data, WA insights will empower your organization to make the best recruiting and retention decisions to remain competitive.
3:15 PM - 5:00 PM

Keynote Speaker

Organization Values, Communication Effectiveness and Setting up Employees for Success - April Farlow, Leadership Coach This interactive session will be full of exercises and conversation to prepare us for an excellent conference that will give each participant tools for talent management success.
5:00 PM - 5:15 PM

Announcements & Instructions for Tomorrow

6:00 PM - 8:00 PM

Sponsored Participant Dinner

Meet in the Lobby at 6:00.
May 16
8:00 AM - 9:00 AM

Networking Breakfast with Sponsors and Exhibitors

9:00 AM - 10:30 PM

Community Banker Core Competencies For High Performance

Attendees will utilize a bank's high performance project to determine how to enhance their talent. We will do a deep dive activity to connect core competencies with individual development plans between Dawn and Julia's sessions - Dawn Gehring, FHLB of Atlanta
10:30 AM - 12:00 PM

Individual Development Plans: The New Face of Performance Reviews

Everything in life evolves and so does performance management. While many organizations still go through the traditional (and often dreaded) performance review process, many organizations are now choosing a more meaningful approach to employee development and feedback – individual development plans. • Distinguish the differences between performance reviews and career blueprints • Identify the basics of career blueprints • Explore the power of creating the plan - Julia Johnson, Wipfli
12:00 PM - 1:00 PM

Networking Lunch

1:00 PM - 1:30 PM

CBA Wellness Offering - New Insurance Benefit Opportunity

CBA has officially partnered with UnitedHealthcare - William "Robbie" Burlas, Captive Solutions & Options, LLC
1:30 PM - 2:15 PM

Attracting and Retaining Talent in Today's Candidate Driven Market

Strategies for recruiting in today's market. Important considerations for retaining today's employees. To Counteroffer or Not to Counteroffer? - Lisa Burroughs, Managing Director, Angott Search Group
2:30 PM - 3:00 PM

Roundtable Discussions

Topics May Include: Personnel Policies, Training Strategies, Recruitment Strategies, Hiring Tips, Interview Tips & Process, Onboarding Practices, FMLA, Engagement Strategies (Submit Topics to: Kristi Greer)
3:00 PM - 3:15 PM

Announcements & Instructions

Dismissed for Free Time - Requested by Attendees
May 17
8:15 AM - 9:00 AM

Attendee Networking Breakfast

Roundtable Discussion Continued
9:00 AM - 10:00 AM

Candidate Seduction: An Integral Part of the Hiring Process

Top talent is defined as the Top 10% in any given specialty. Our presentation will focus on key timing methods and how to fully understand your candidate's needs to help get the right candidate on board. We will go over the key concerns involved with counteroffers, falloffs, turndowns, and compensation. We will provide real life examples and solutions to these tough issues.
10:15 AM - 11:00 AM

Program

Strategies & Best Practices for a Harassment-Free Workplace - Grant Greenwood, JBBG
11:00 AM - 12:00 PM

Driving Value & Fostering C-Level Support for DEI Programs

The implementation of a successful diversity, equity and inclusion strategy requires buy-in, support, and accountability from the CEO and executive team. This presentation delves into the perspective of top executives and how human resource leaders can clarify value by setting expectations, ensuring accountability, and influencing others.
12:00 PM - 12:30 PM

Conference Highlights! Action Planning and Next Steps
For More Information: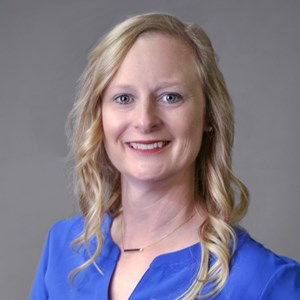 Kristi Greer
Senior Vice President
Community Bankers Association of Georgia
(770)541-4490