Back to Events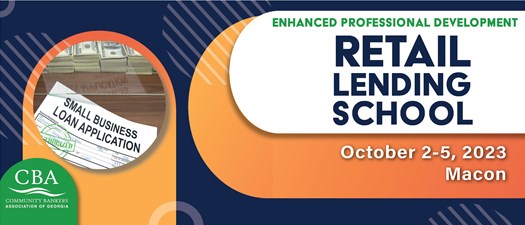 Retail Lending School (formally known as Consumer Lending School)
Monday, October 2, 2023
at
9:00 AM (EDT)
to Thursday, October 5, 2023 at 4:00 PM (EDT)
Event Details
Retail Lending School
This real-world program will prepare retail lenders to have more informed and effective conversations with credit partners and build stronger, more profitable relationships with customers. This 4-day course meets the needs of retail lenders who serve consumers, small real estate investors, and/or small business clients in a branch environment. It will prepare lenders for success in today's universal banking environment, where they must have the skills and flexibility to serve a wide variety of loan requests.

This course follows PSI's "tell-show-do" facilitation approach to maximize participant interaction and the learning experience. Participants learn to apply underwriting, compliance, and documentation principles through real life case studies, examples, and practice problems.

Audience This series is targeted to all retail lenders and those in loan support roles including consumer lenders, small business and small real estate lenders, branch managers, credit analysts and underwriters who support retail lenders, and loan operations team members. Bankers who are considering moving into a lending role, new lenders, and experienced retail lenders will benefit from this course.

Topics:

Day 1

Intro to Retail Lending
• Today's Lending Environment
• Defining the Types of Retail Loans
• Identify the Loan Purpose and Structuring the Loan
• Types of Borrowing Entities
• 5 C's of Credit
• Identifying and Evaluating the Source of Repayment
• Determining Information Needed to Evaluate the Request
• Analyzing the Consumer Loan Application/Personal Financial Statement
• Analyzing the Business Loan Application
• Defining and Determining the Ability to Repay
• Evaluating Collateral

Day 2

Analyzing Borrower Cash Flow and Tax Returns
• Key Considerations in Evaluating Personal and Business Cash Flow
• Calculating Debt to Income, Debt Service Coverage, and Global Debt Service Coverage
• Financial Accounting Basics
• Personal Tax Return and Key Schedules
• Business Tax Returns and Key Schedules

Day 3

Building Client Loyalty and Growing the Bank
• Building Customer and Internal Key Stakeholder Relationships
• Becoming a Trusted Advisor
• Assessing Needs, Providing Recommendations, and Delivering Solutions
• Building Client Loyalty
• New Business Development, Networking, and Growing Your Loan Portfolio
• Growing the Bank – Beyond Loans

Day 4

Essentials of Retail Loan Compliance, Loan Documentation, and Retail Loan Portfolio Management
• Applying Loan Policy and Pricing Loans
• Writing Effective Credit Memos
• Regulatory Loan Compliance
o Fair Lending (ECOA, Adverse Action, HMDA, Fair Housing, CRA)
o BSA, CIP, and Beneficial Ownership
o Truth-n-Lending, TRID and RESPA
o UDAAP, Dodd Frank and Mortgage Compliance
o Flood o Fair Credit Reporting
• Essentials of Loan Documentation
o Best Practice Loan Processes: Pre-Closing, Closing, Post-Closing
• Retail Loan Portfolio Management
• Problem Loan Workout

Facilitator:
Performance Solutions, Inc. (PSI) is a training and consulting company that has been a part of the banking community for over 35 years. PSI specializes in providing solutions to the key challenges facing banks today in attracting and building profitable relationships with customers. During the recent pandemic, PSI adapted and pioneered a virtual, "live" platform to meet the ever-changing needs in our banking communities. PSI's in-person, virtual, and hybrid training and speaking engagements are described as energized, fast-paced, interactive, and results focused.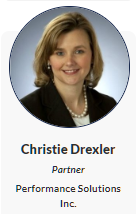 Christie Drexler is Senior Consultant and Facilitator for PSI. She has over 26 years of experience in the financial industry, serving community and regional banks. Her experience has been expansive to include successfully navigating retail, operations, treasury services, and commercial banking careers. She has served as Chief Retail Officer, Chief Credit Officer, and Market/Division President. Christie has a B.S. in Finance from Berry College and an MBA from Georgia College and State University. She is a passionate facilitator and coach with a focus on developing competent, caring, and impactful leaders in all roles of banking.
For More Information: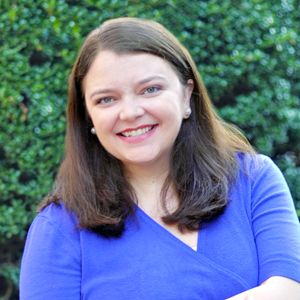 Becky Soto
Assistant Vice President
Community Bankers Association of Georgia
(770)541-4490