Decreasing Cyber Fraud with Knowledge!
Date posted
September 6, 2023
Community Bankers gathered for CBA's annual Cyber Risk conference on Jekyll Island in August to increase knowledge, network and walk away with a variety of tools to support their bank's cyber security programs. "CBA continues to provide innovative concepts to the ever-changing Information Technology landscape of Community Banking. In my opinion, the Cyber Risk Conference brings together a broad spectrum of ideas and knowledge in one location." J. Carneage Young, SVP, Information Technology, The Citizens Bank of Swainsboro and "It was an amazing experience." Andrew Lynn (ISO), Glennville Bank
We would like to thank our speakers, sponsors and exhibitors for their support of this great program!
(Click the Album Title to view more images)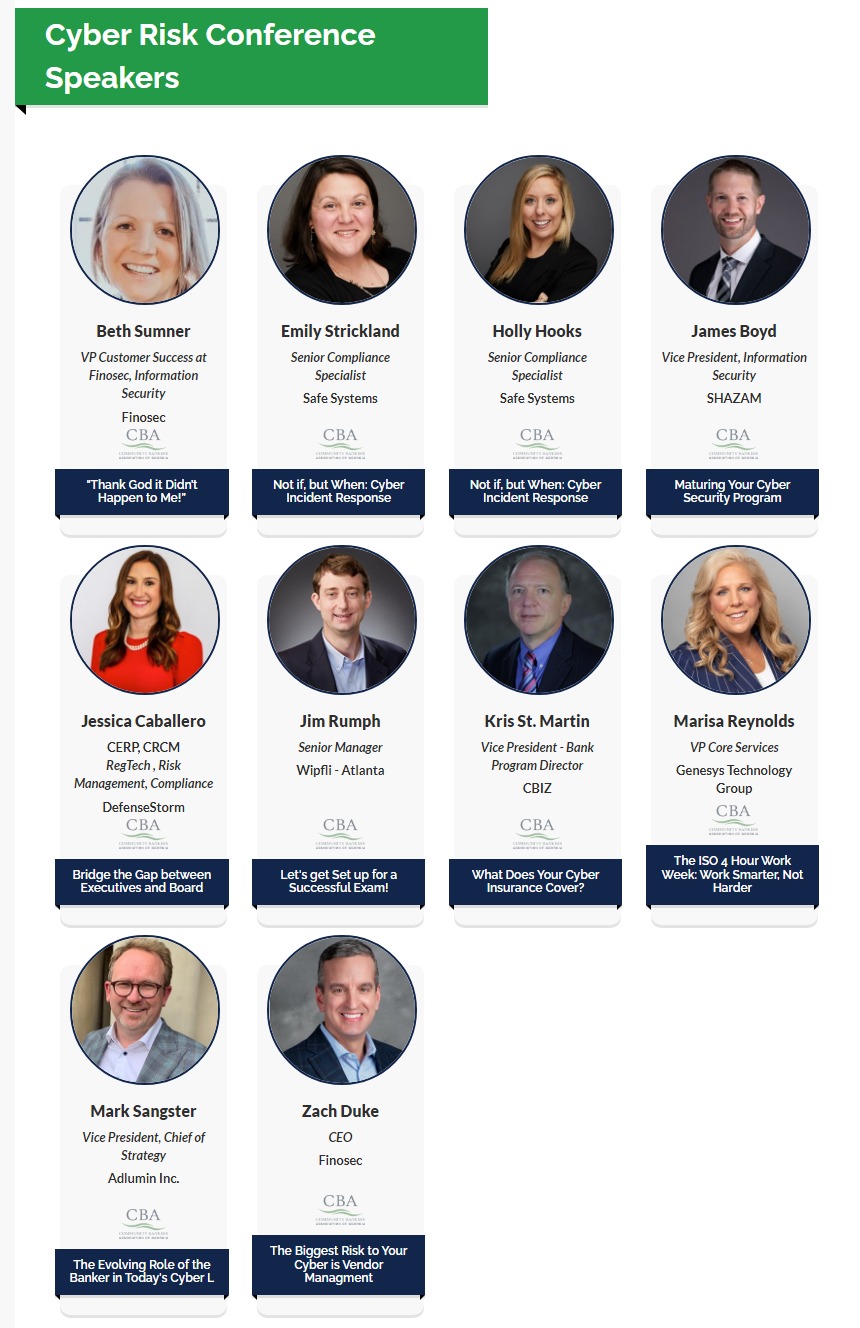 ---