New Bills that CBA is Tracking 3
Date posted
March 11, 2022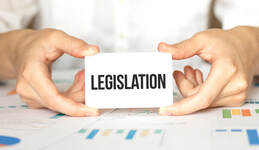 H.B. 1530 was introduced in the House by Rep. Yasmin Neal (D), Jonesboro. The bill establishes HOPE small business grants. Under the program, participating students enrolled in authorized programs at participating institutions would complete designated courses leading to a diploma or certificate, develop a student business plan as part of those courses, and be awarded investment funds for a small business. It also establishes the Small Business Incubator, Apprenticeship, and Work-study Program by the State Board of the Technical College System of Georgia. The bill was assigned to the Regulated Industries Committee. The bill was passed by the Lottery Oversight-Gaming Subcommittee and moves to full Committee.

H.B. 1532 was introduced in the House by Rep. Jason Ridley (R), Chatsworth. The bill relates to hemp farming and updates the license and permit fees and provides for retail and wholesale hemp food establishment licenses. It was assigned to the Agriculture & Consumer Affairs Committee. The bill was presented to the Committee on March 10; however, no action was taken.

S.B. 609 was introduced in the Senate by Sen. Jeff Mullis (R), Chickamauga. It revises the Medical Cannabis Commission Oversight Committee. Notably, it requires the Commission to complete the post-award protest process by July 1 and ties the quantity of available production licenses to the number of patients on the Low THC Oil Patient Registry. The bill was assigned to the Health and Human Services Committee on March 8 and given a hearing that same day. After a lengthy debate, it passed as a substitute.