Save the Date: CBA's Innovation Committee Announces Tech Talk, Dec. 5 & 6
Date posted
September 12, 2023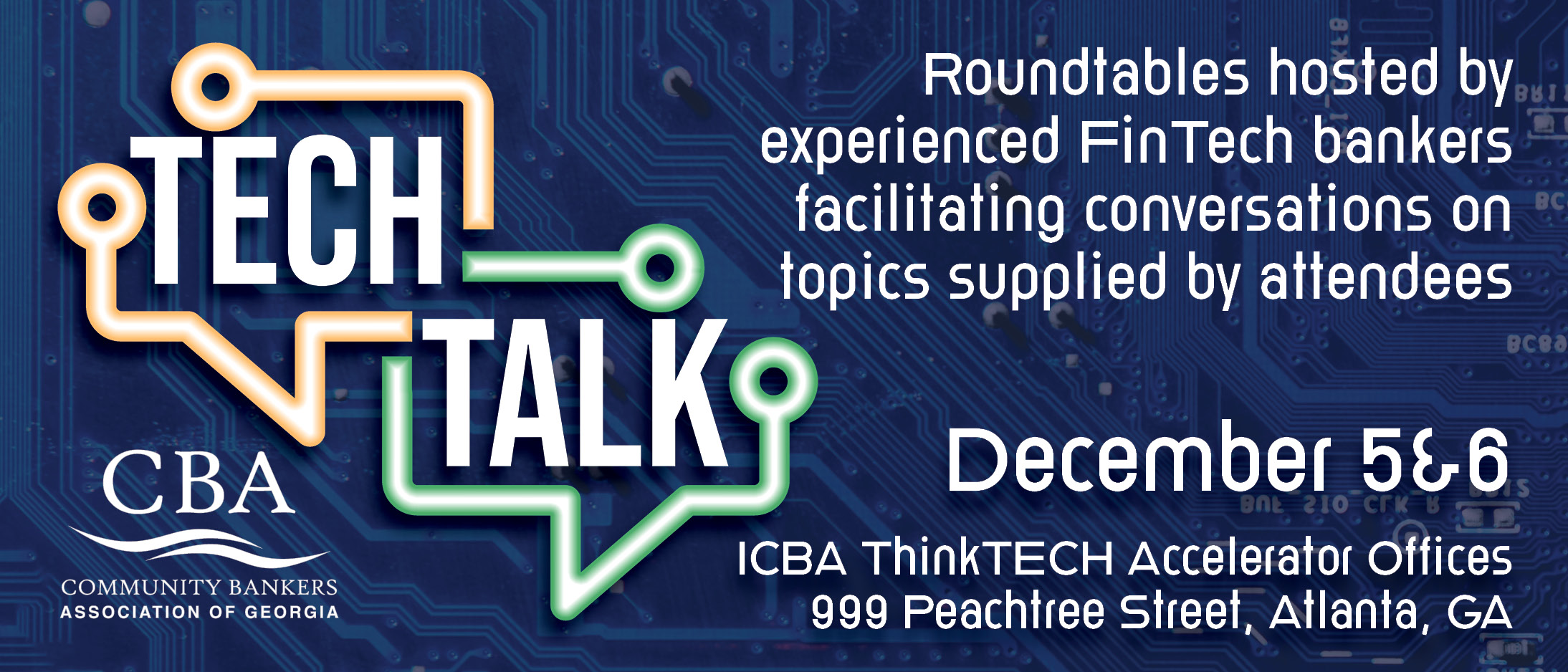 Have you ever wanted to discuss your bank's innovation journey with a banker who has already been down that road? What about roundtable discussions with community banking peers on challenges, successes, goals, products and more?
Join CBA for Tech Talk, December 5 & 6, 2023 at ICBA Accelerator Offices in midtown. The program will include several roundtable discussions hosted by experienced fintech bankers leading discussions on topics supplied by attendees.
We'll also have fintech providers offering solutions to explore. The event will begin with a reception on December 5th and then programming from 8:30 am – 3:00 pm.
Registration will open soon. For more information, contact Lindsay Greene at CBA.