Gov. Kemp Signs Priority Legislation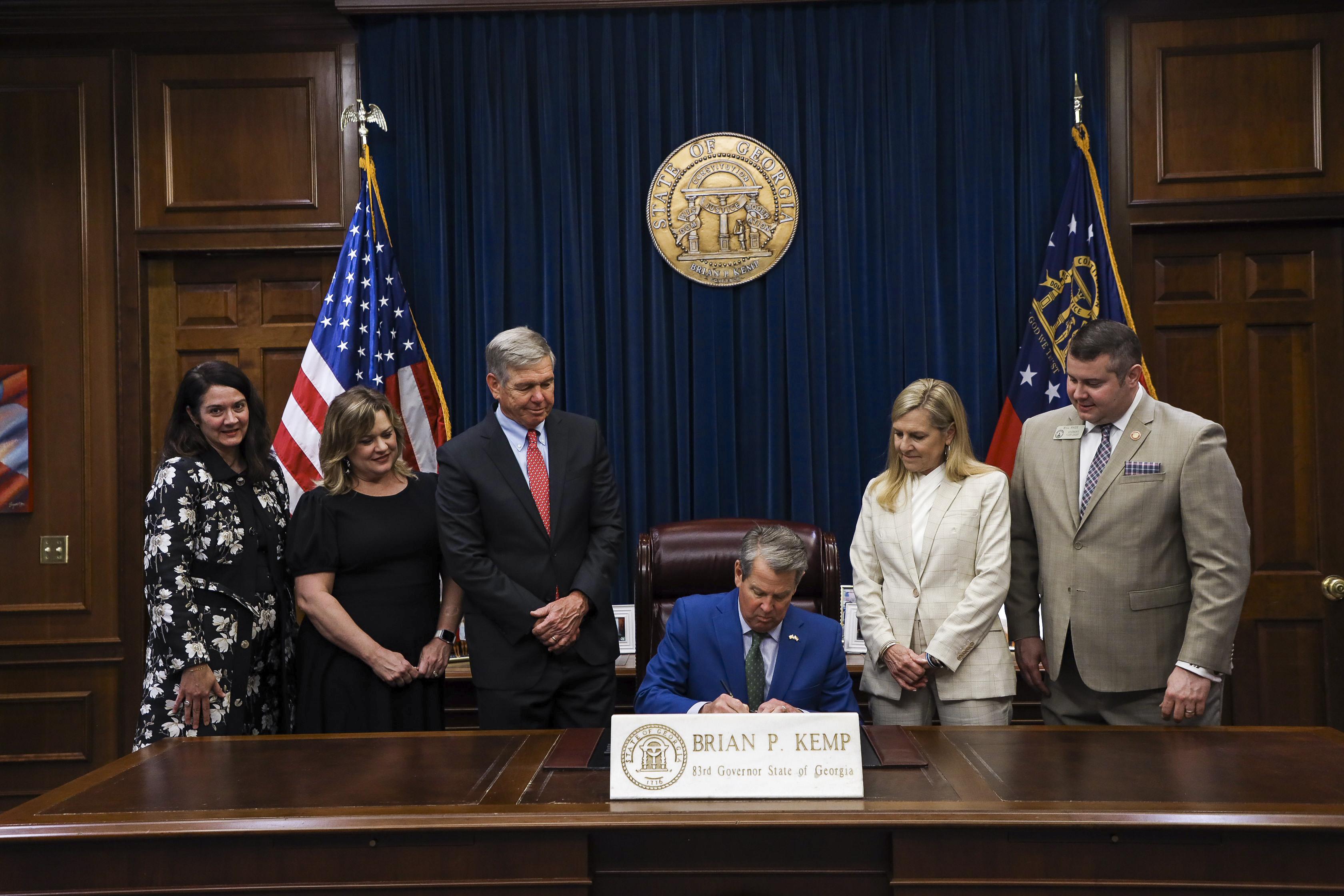 On May 4, 2023, CBA's Lori Godfrey attended a bill signing ceremony for H.B. 55, which is the Department of Banking and Finance's Housekeeping bill, sponsored by Rep. Bruce Williamson (R), Monroe. The bill's effective date is July 1, 2023. The Department of Banking and Finance is expected to publish Rules and Regulations based on the changes implemented in the Housekeeping Bill prior to its effective date.

The bill contains the following general clean-up provisions for supervision: a) revising references to the allowance of loan and lease losses to the allowances for credit losses to align with a change in terminology for GAAP (O.C.G.A. §§ 7-1-4(35); 7-1-659); b) updating the rules of construction that any references to laws or rules in the Financial Institutions Code will be to the laws as they existed on January 1, 2023 (O.C.G.A. § 7-1-10); c) providing that a bank or trust company can change its name without shareholder approval to align with O.C.G.A. § 14-2-1002(8) (O.C.G.A. § 7-1-551); d) providing that credit unions have the power to enter into agency relationships which aligns with the powers for banks found in O.C.G.A. § 7-1-261(d) (O.C.G.A. § 7-1-650(16)); e) providing that credit unions can have fiscal years that do not align with a calendar year so long as expressly set forth in the credit union's bylaws (O.C.G.A. § 7-1-661); and f) renaming "central credit union" to "corporate credit union" as that is the phrase used nationally to refer to credit unions that provide services to other credit unions (O.C.G.A. § 7-1-669).

For a summary of substantive changes to the Housekeeping bill, click here.