First-Hand Look at New ICBA ThinkTECH Atlanta Offices
Date posted
August 9, 2023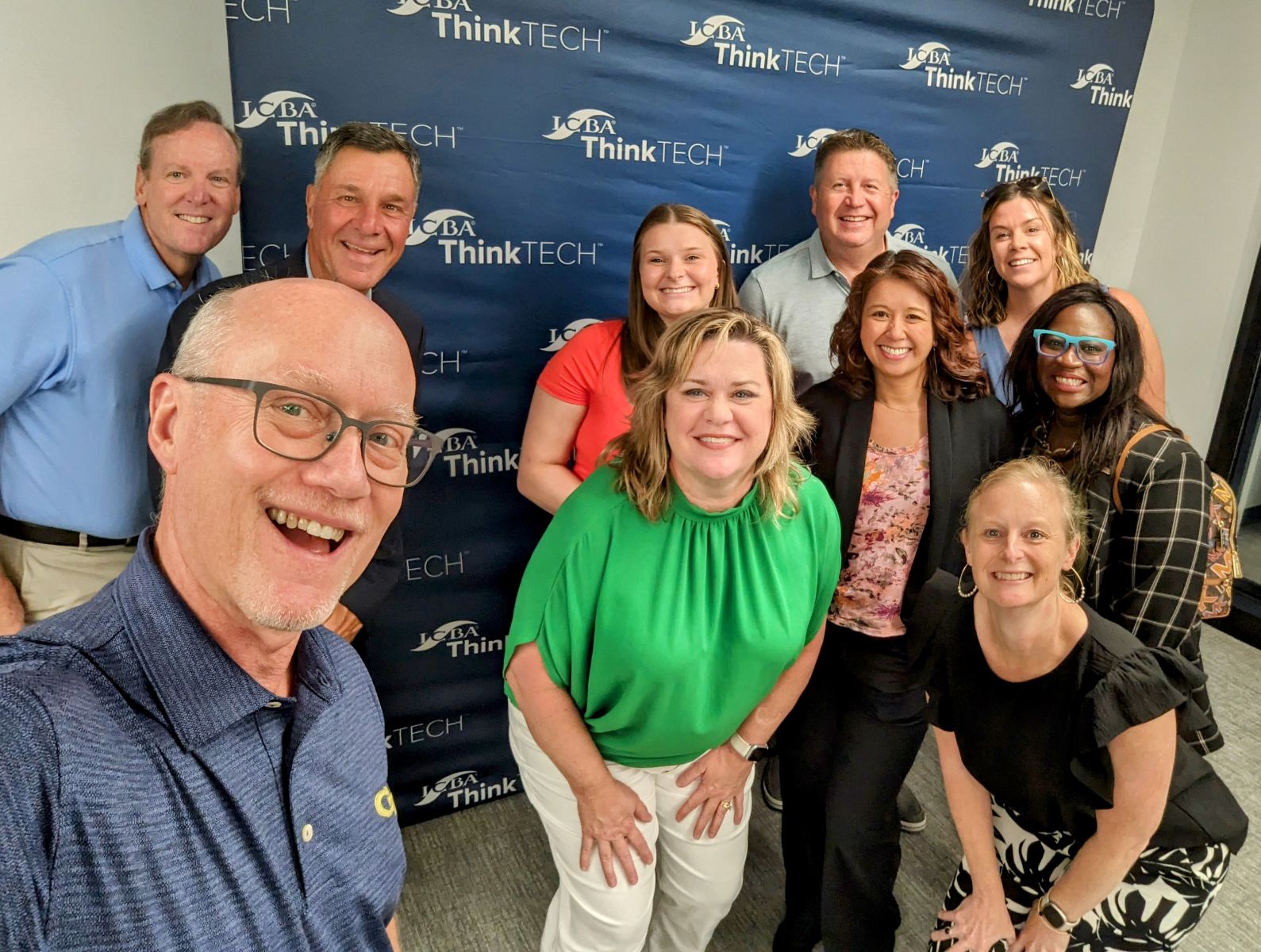 Team members from Community Bankers Association of Georgia and BankIn Minnesota toured the new office space of ICBA's ICBA ThinkTECH Accelerator program. Earlier this year, ICBA brought the award-winning, ThinkTECH Accelerator program in-house with a new, dedicated office based in the innovation hub of Atlanta.

ICBA ThinkTECH provides year-round opportunities to support community bank growth and innovation through its award-winning ThinkTECH Accelerator program. Since its inception in 2019, the ICBA ThinkTECH Accelerator program has connected the most innovative, cutting-edge fintech companies in the world with more than 1,000 community bankers and industry leaders to design workable solution. Special thanks to Charles Potts, EVP/Chief Innovation Officer and his team for hosting.
Pictured are: (front) Charles Potts, ICBA; Lori Godfrey, Kristi Greer, CBA GA; (middle) Kevin Tweddle, ICBA; John McNair, CBA GA; Amelia Wainscott, Kristina Morris, Stephanie Foster, ICBA; (back) Jim Amundson, Patti Coles, BankIn Minnesota.