Community Bankers Telling Their Story in Georgia Trend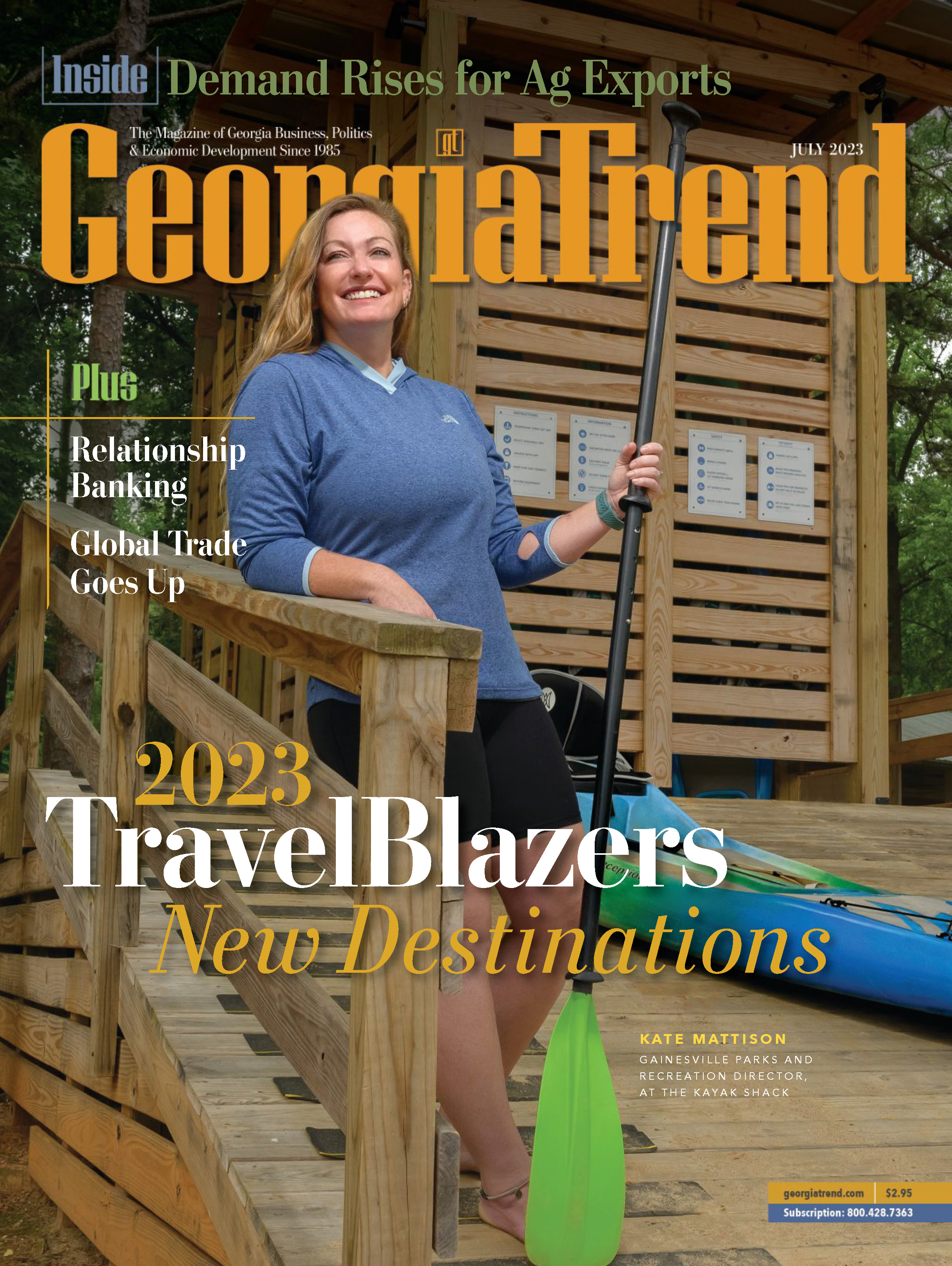 CBA Board Members told the community banking story in the July issue of Georgia Trend magazine. Special thanks to Heath Fountain, President & CEO, Colony Bank, Fitzgerald; Stephen Lewis, Market President, First National Bank of Coffee County, Douglas; Kelly Stone, President & CEO, Community Bank of Georgia, Baxley; Perry White, Vice President & Commercial Lending Officer, Community Bank of Georgia, Baxley, and Christian Ruppe, Chief Innovation Officer, Colony Bank, Atlanta.
The article covered small business lending, agriculture, innovation and much more. The community bank relationship is vital to a thriving community and state. Heath Fountain summed it up well "The relationship we offer is more important than any product we provide."
"As President/CEO of CBA of Georgia, my team and I are so proud to represent Georgia's robust community banking industry," said John McNair. Community banks are vitally important to small business, the agriculture industry, and individuals throughout our state and country- and CBA of Georgia is exclusively focused on serving their needs." Click to read the article.
---