Legislative Days 25 – 27
Date posted
March 11, 2022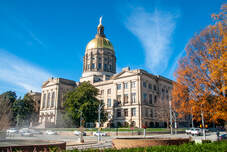 Critical Crossover Day Approaches
Next Tuesday is Crossover Day, a critical procedural milestone in Georgia's forty-day legislative session. March 15 is the last day for Senate bills to pass the Senate and House bills to pass the House if they are to have a chance at making it to the Governor's desk this year. Session typically stretches well into the evening to pass as many bills as possible.

As a result, this has been an exceptionally busy week as committees work to move bills into position for consideration by the full chambers before the deadline. Legislation that does not crossover is technically dead as a standalone measure, although contents of entire bills are often added to other germane legislation in an effort to keep an issue alive.