Looking for Solutions? Look to CBA First!
Date posted
August 16, 2023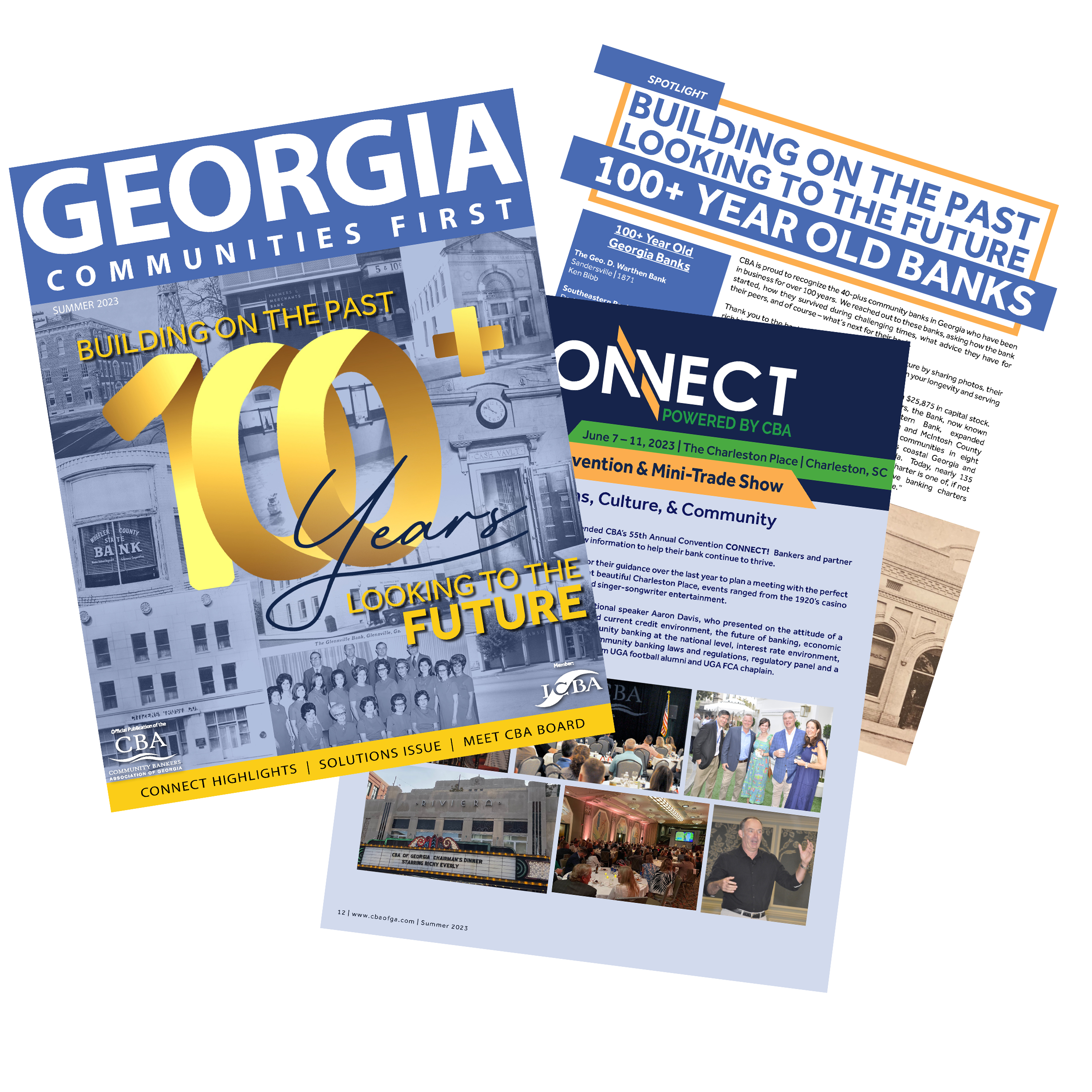 When Georgia's community bankers are looking to do business, they look to CBA Associate Members first. Members have been approved by CBA's Board of Directors and these companies offer competitive products and services designed to help community banks succeed.
What's more, CBA Associate Members support the association with their sponsorships, advertising, informative articles, and participation in CBA programs. We salute this group of professionals and offer our sincere gratitude! See the full listing of CBA Associate Members in the latest issue of Georgia Communities First Magazine. Search anytime using CBA's directory.
---