Rep. Noel Williams Named Chairman of the House Banks & Banking Committee
Date posted
January 21, 2022
State Representative Noel Williams (R-Cordele), was recently appointed by Speaker David Ralston (R-Blue Ridge) to serve as the chairman of the House Banks & Banking Committee for the remainder of the 2021-2022 legislative term.
"I am honored and delighted to serve as the chairman of Banks and Banking Committee, and I certainly look forward to embracing the challenges ahead," said Chairman Williams. "I appreciate Speaker Ralston for giving me this opportunity. I am always proud to serve the people of House District 148 and 'do the duty which lies nearest' here at the State Capitol."
The House Banks & Banking Committee has jurisdiction of financial institutions, real property finance and corporate securities law.
For more information on the House Banks & Banking Committee, please click here.
​
Representative Noel Williams represents the citizens of District 148, which includes Crisp, Pulaski and Wilcox counties and portions of Houston County. He was elected to the House of Representatives in 2018 and currently serves as Chairman of the Banks and Banking Committee and Vice Chairman of the Insurance Committee. He also serves on the Game, Fish & Parks, Natural Resources & Environment, Retirement, Small Business Development, State Planning & Community Affairs and Ways & Means committees.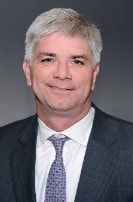 Noel graduated in 1994 with a political science degree from the University of Georgia. After he graduated, Noel spent 13 years working for Life of the South insurance agency. Since 2007, Noel has been with the Partners Benefit Group asa principle.
He is currently a board member of the South Georgia Banking Company and Crisp Regional Hospital. He is the chairman of the Crisp Regional Foundation board and vice chair of the Crisp Academy Board of Trustees.
​Noel has been a member of the Cordele First United Methodist Church since 1994 and serves on the church's council. He has also served on the Parish Relations Committee and as a mentor for FMC youth confirmations.