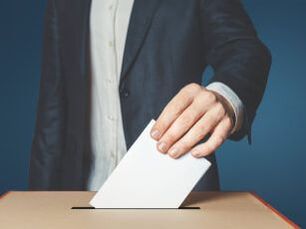 Tuesday was Georgia's Primary Runoff Election. A runoff is required by law in all contests where no single candidate received more than fifty percent of the vote in the May 24 Primary.
Two incumbent House members were drawn into the runoff. Roger Bruce (D-Atlanta) bested his opponent by eight points. Sheri Gilligan (R-Cumming) was defeated by Carter Barrett. Seven other open House races required runoffs.

In southeast Georgia, Mike Hodges won the Republican nomination for Georgia Senate and Rick Townsend the Republican nomination for Georgia House over Bob Duncan.
All of the statewide action was focused on Democrats. Rep. Bee Nguyen cruised to victory in the runoff for Secretary of State. She will face Republican Brad Raffensperger in November.
Charlie Bailey bested Kwanza Hall in the Lt. Governor's race, while Janice Laws Robinson won out over Raphael Baker to be the Democratic nominee for Insurance Commissioner. The victors will face Sen. Burt Jones and incumbent Commissioner John King, respectively.
Slates for the critical November 8 General Election are now set. With a high profile Governor's race and significant races at the federal level, Georgia is likely to be front and center nationally as we move into the next phase of the 2022 midterm election.