CBA's CONNECT:
Connections, Culture, & Community
What an incredible time for everyone who attended CBA's 55th Annual Convention CONNECT! Bankers and partner firms left energized and inspired, armed with new information to help their bank continue to thrive.
Special thanks to CBA's Convention Committee for their guidance over the last year to plan a meeting with the perfect balance of education and networking time. Held at beautiful Charleston Place, events ranged from the 1920's casino night advocacy event to the Chairman's Banquet and singer-songwriter entertainment.
The convention kicked off with high energy motivational speaker Aaron Davis, who presented on the attitude of a champion. Topics covered at the convention included current credit environment, the future of banking, economic outlook, the new era of banking, an update on community banking at the national level, interest rate environment, deposits, succession planning, marketing budgets, community banking laws and regulations, regulatory panel and a panel on connectedness and creating a winning team from UGA football alumni and UGA FCA chaplain.
Thank you to speakers, sponsors, exhibitors, and CBA's LEAD Committee for making the convention a success. Watch for more highlights in next week's eNewsletter on the Board election, fundraising events and more.
---
Grassroots Advocacy at Town Hall Talks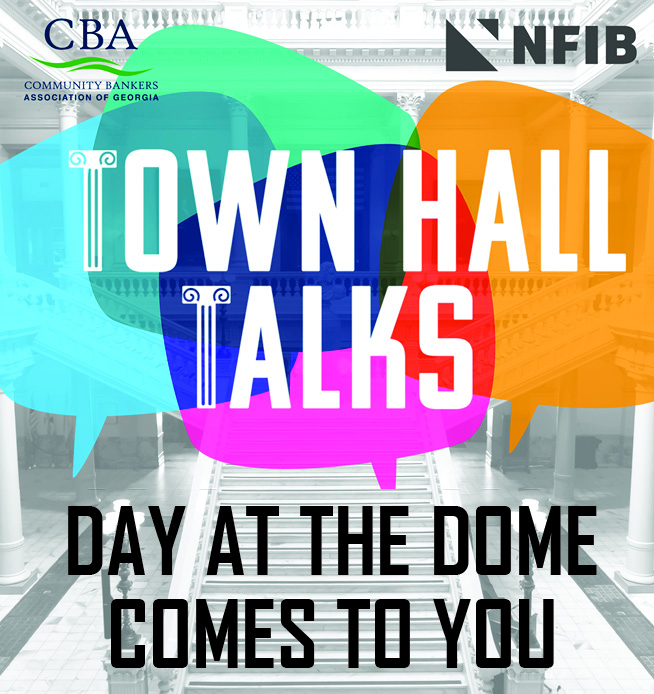 Town Hall Talks are a multi-location Grassroots alternative to a Day at the Dome for you to meet your legislators in person.  We are proud to host these banker only events where attendees will have the opportunity to engage your legislators in a Q&A session and hear their perspectives on legislative issues that may impact community banks. We are excited to announce the partnership with the National Federation of Independent Business (NFIB) at our Dalton event. Bankers, we encourage you to invite any small business clients to join and attend these Town Halls with you. Attendees will be presented with CBA updates, programs, insights on the upcoming legislative session, and most importantly, meet & greet legislators. In addition, this will be a great opportunity to network with other CBA & NFIB members and affiliates.
---

ATL vs PIT, Sept 9th - CBA of Georgia
CBA takes you out to the ballgame. Root, root, root for the CBA Team!
Join us for the Braves vs Pirates game on September 9th, where $14 of every ticket sold goes to support CBA's Advocacy efforts. Subject to availability.
---

---
CBA Welcomes New Associate Members
The Community Bankers Association of Georgia (CBA) would like to welcome new Associate Members, which were recently approved by the Board of Directors. Throughout the year, CBA's Board reviews and approves quality vendors who provide products and services to CBA members. For more information on becoming an associate member, click here or contact Lindsay Greene.
---
FHLBank Atlanta 2023 Election of Directors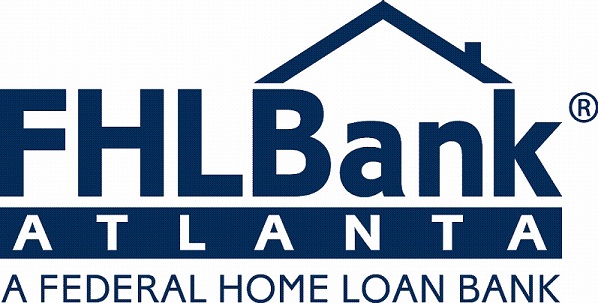 Federal Home Loan Bank of Atlanta (Bank) has begun the election to fill certain directorships on the Bank's board of directors, including a member directorship in South Carolina, and two independent directorships. The term of the directorships to be filled in this election begins on January 1, 2024 and ends on December 31, 2027. Pursuant to the Bank's board-approved Equal Opportunity Policy Statement, which is available on the Bank's website, the Bank encourages the consideration of diversity in nominating or soliciting nominees for positions on the Bank's board of directors. Individuals interested in being considered for an independent directorship who meet the independent director requirements must complete and return to the Bank, by 5:00 p.m. EDT on July 10, 2023, the application and related forms that are available on the Bank's website. If you have questions, please contact Courtney Tobin, Senior Counsel and Assistant Corporate Secretary, at 404.888.5343 or ctobin@fhlbatl.com.
---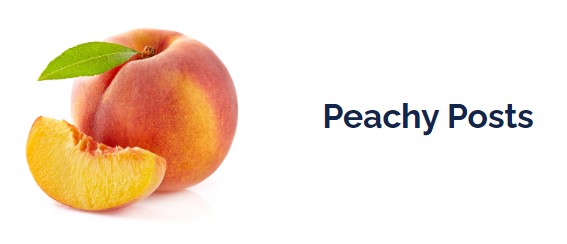 | | |
| --- | --- |
| Queensborough National Bank & Trust Co, Louisville, recently presented a donation to Jefferson Hospital through the Georgia HEART Hospital Program . | |
| | The Augusta Metro Chamber of Commerce and Augusta Magazine named Stephen Bradshaw, Vice President/Commercial Loan Officer, Queensborough National Bank & Trust Co., among the Top 10 in 10 Young Professionals to Watch in 2023. Read more. |
---

| | |
| --- | --- |
| Kevin Jones has joined Oconee State Bank, Duluth, as Vice President, Retail Sales and Business Development Officer. | |
| | Christian Ruppe, Senior Vice President and Chief Innovation Officer at Colony Bank, Atlanta, was recently named one of the Innovators of the Year by American Banker. Read more. |
| Brent Collins has joined SunMark Bank, Perry, as Executive Vice President & Senior Lender. | |
| | Sam Kennon has joined James Bates Brannan Groover LLP, Athens, in the firm's Commercial Litigation and Financial Institutions practice groups. |
| Renee' Wagner has joined ACG, Alpharetta, as National Account Manager. | |
| | Kristi Eller has joined The Southern Bank, Sardis, as Executive Vice President and Chief Administrative Officer. |
| Penny Gargus has joined the retail team at River City Bank, Rome, as a Universal Banker. | |
| | Lee Bailey has joined CashTrans, Atlanta, in the Financial Industry Group's Consulting Team. Read more. |
| Jennifer Hunton has joined First National Community Bank (FNCB), Chatsworth, as Assistant Vice President and Branch Manager for the bank's forthcoming Dallas office. Read more. | |
---
---

---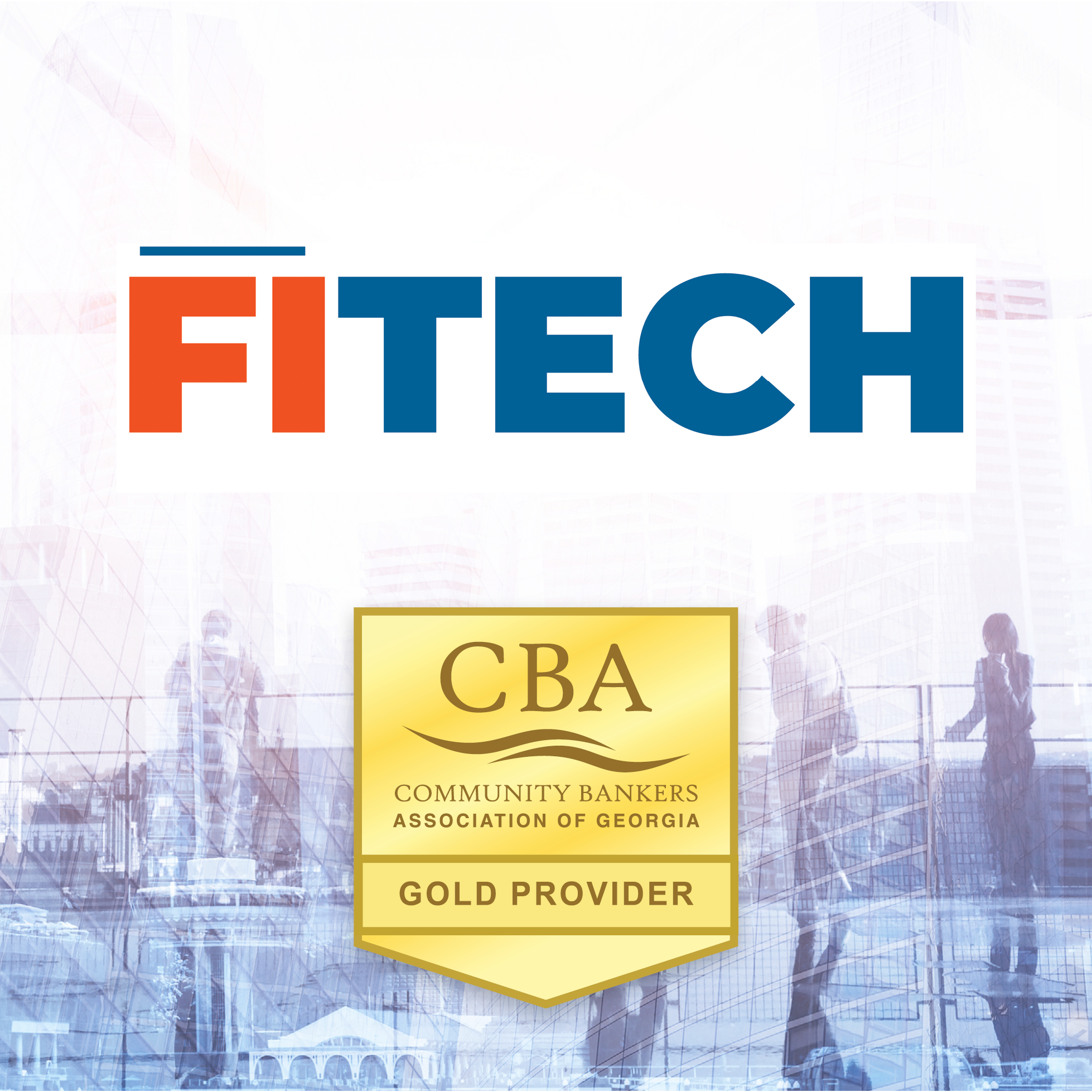 Tanner Rizenbergs
Manager of Financial Institutions
(817) 575-7930 | Trizenbergs@fitech.com | https://www.fitech.com/
Fitech is a leading provider of payment processing solutions delivered to business owners through their banking partner. These solutions include all aspects of payments acceptance, from processing transactions to providing the related solutions and integrations.
Want to submit an article or promotion for the next newsletter?

Email the article and/or promotion that you'd like included in the next newsletter to Lindsay Greene at Lindsay@cbaofga.com. Be sure to include a press release, a short description, or a link to the full article. In addition, please include any photos or headshots.